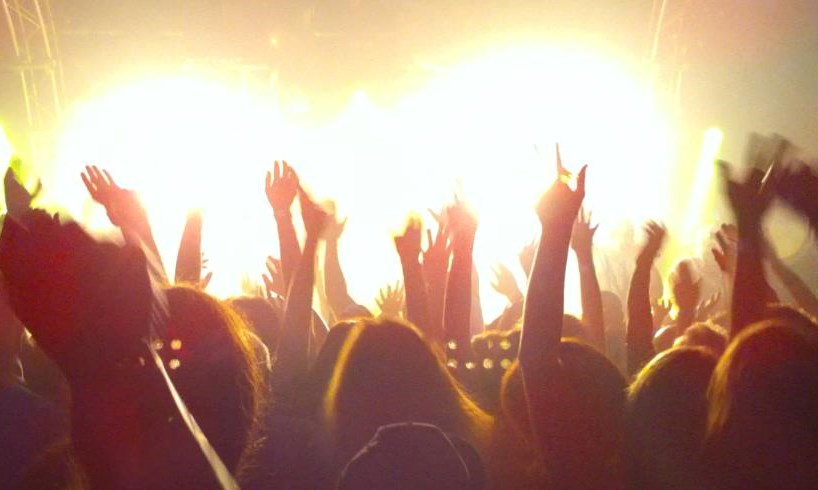 You love music. You're constantly looking for the best ways to listen to your favorite tunes (including the best in automotive technology), and now you've finally decided to go to your first music festival. You're excited, but also a little nervous; going to your first festival can be daunting. There are people everywhere, multiple stages, and your feet probably hurt already.
Kendall Auto Alaska has compiled a list of tips to make your first festival the best it can be, so read on.
1. Plan Ahead
There will be multiple stages with artists performing throughout the day and into the night. Plan ahead so you don't miss your favorite performer and can make it to the stage they'll be on. Planning ahead means you'll maximize your time!
2. Sunscreen, Sunglasses, Hats...
Because most festivals are in the spring and summer months, it's important to remember to reapply sunscreen throughout the day, every day. A sunburn on your first day leads to an uncomfortable and often miserable experience for the remainder of the festival. Don't forget to wear a hat and sunglasses to keep your skin safe from the sun's rays.
3. Comfort Is Key
At many festivals, the outfits of attendees are outrageous and show-stopping. If you plan on joining that crowd, just remember that you'll be on your feet all day long. Wearing comfortable shoes is probably one of the best things you can do for yourself. You want to be in the middle of crowds, belting out the lyrics to your favorite song, not searching for a place to sit down to rest your feet.
4. Manage Your Money
Some festivals are cashless, which means you'll have a wristband that you can load money to and use in place of cash or credit cards. For other festivals, you'll want to bring money with you. Make sure that you store your money in a safe place and be sure to spread it out over the course of the festival. Spending all your dough on the first day means you'll have to rough it out the rest of your time there.
5. Food and Water
You're going to want to party all day long and keep going into the night. Remember, beer and alcohol can be dehydrating, and when you add hot temperatures and plenty of dancing, you'll be needing water, stat. Make sure you stay hydrated and eat properly throughout the festival (there's always great food options!) and you'll be able to party on until the last artist leaves the stage.
6. Catch Some ZZZZs
You'll find that sleep can be difficult to come by at a music festival. Everyone sleeps at different times, and your tent isn't soundproof. Take a look at your schedule to find times when there isn't much going on and use that time to catch a quick nap. Make sure you listen to your body; it's worth missing a lesser-known artist to ensure you can make it to the big headliners.
7. Make Sure You Get There!
Unreliable transportation can ruin your weekend before you even make it to the festival grounds. Make sure that you bring your vehicle in for any overdue tune-ups or service appointments before hitting the road.
8. Valuables? Leave Them at Home
Festivals are no place for valuable items. Even phones can be easily broken or stolen if you leave them at your campsite. You also don't want to leave things in your car, as the heat can ruin electronics and toiletries. Some festivals will have lockers which can hold your items for an additional fee, but be sure to check the festival website for more information.
9. Campsite Tips
Make sure that you bring all the items you'll need for a successful camping experience: a tent, rain shield, tarps, a foam mat for sleeping, bug spray, toilet paper, wet wipes, and hand sanitizer. Remember to clean up after yourself—many festivals have sustainable and eco-friendly ways to reduce and recycle your waste.
---
Attending your first music festival is something that you'll never forget—make it a great experience by following these tips and tricks. Always remember to stay safe, drink a lot of water, and have fun!